Tri Nuclear Corp. enjoys hearing new and innovative ideas. We also welcome opportunities to help solve special problems or needs which can quickly arise in nuclear power facilities. Our years of experience in engineering, use of various fabrication techniques and commitment to high quality aid us in providing the most cost-effective and simple to operate filtration, demineralization and other support equipment available.
We enjoy the challenge of developing groundbreaking equipment as well as adapting our current systems and tools to fit your specific situation and technical requirements. Please see a few examples of the customer driven products we have produced in the past. Please contact us with your one of a kind idea.
RWFS-2F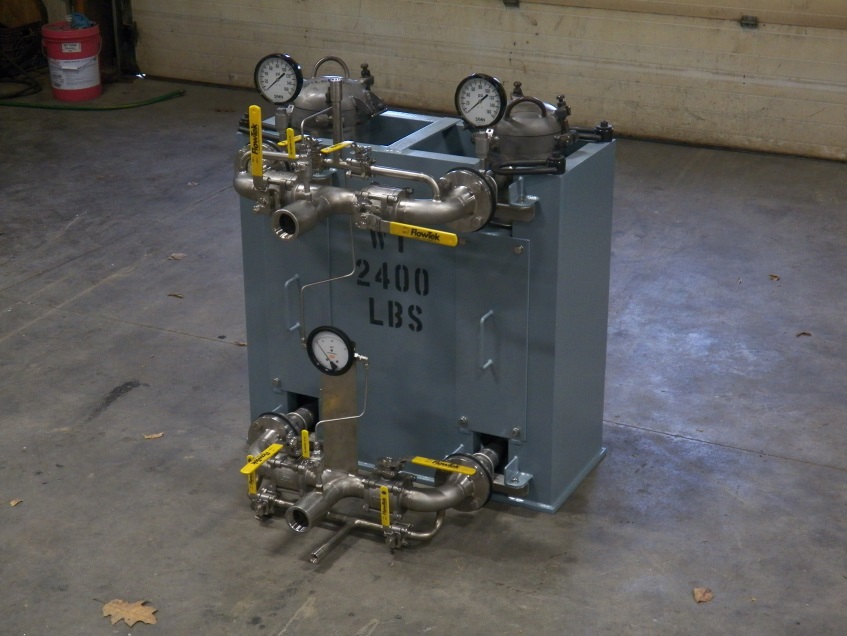 Duplex Rad Waste Filter and Shield
This parallel duplex filter system is based on our standard Rad Waste Filter and Shield (RWFS-1). The customer's specific need did not allow for any downtime to change out a filter. This custom skid was developed to allow for continuous use while incorporating various customer requested instrumentation.
NOZZLE TOOLS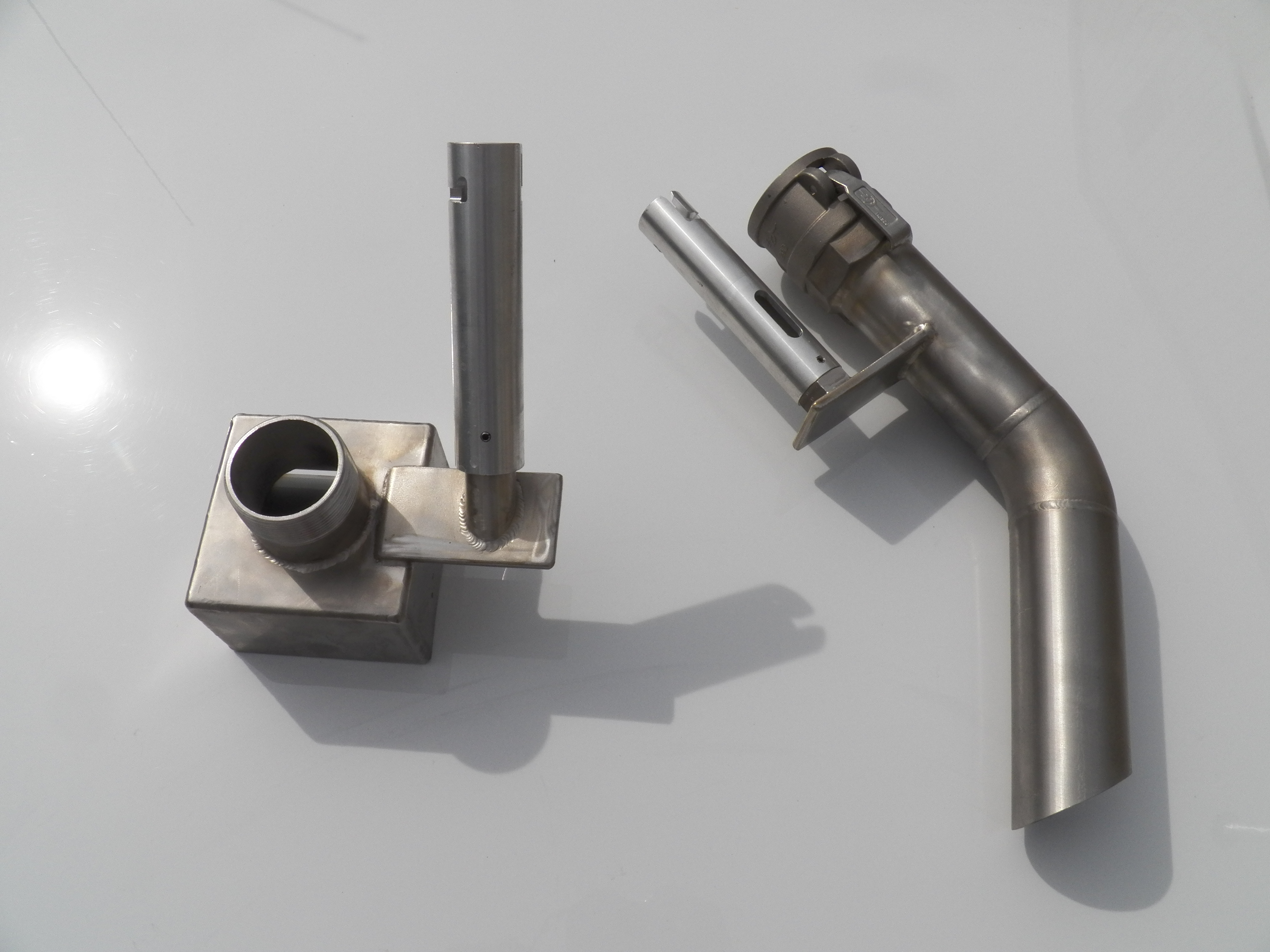 Nozzle Tools
These nozzle tools were designed specifically for cleaning up saw chips from a beam that was being cut underwater. Tri Nuclear has a wide variety of custom vacuum nozzles that we can utilize for various applications. See examples below of some of the other custom nozzles we have used in the past.